Precious wood of the month: Karelian Masurbirch - 10% discount
01.07.2022
In our special offer in July, you can look forward to 10% off Karelian Masurbirch! The offer is valid for the entire category, while stocks last.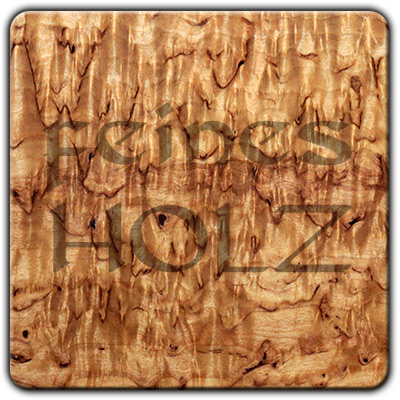 The Karelian masur birch (Betula pendula var. Carelica) occurs in Karelia, the border region between Russia and Eastern Finland. It is simply THE classic wood for Nordic knives of all kinds, such as the Sami knife. It cannot be used for much larger objects simply because of its rather small dimensions (the trunks are normally only 4-8 inches across). Trunks with good grains are relatively rare and are much sought after. The typical appearance in the form of brown veins is unique and is found in no other burl.
The birch also plays a major role in the mythology and customs of all the Nordic and Scandinavian peoples: it was dedicated to the goddess Freya. The birch was also understand as a "tree of protection" and a "tree of light," where superstition held that it would attract lightning, which is why it is rarely found on farms. Traditions, like that of the maypole, survive to this day.